TREE OF LIFE 13X19" print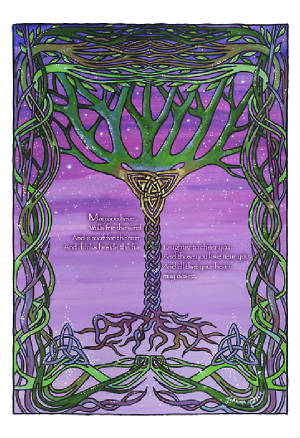 May you have -
Walls for the wind
And a roof for the rain,
And drinks bedside the fire
Laughter to cheer you
And those you love near you,
And all that your heart may desire.





WEDDING KNOT 13x19" print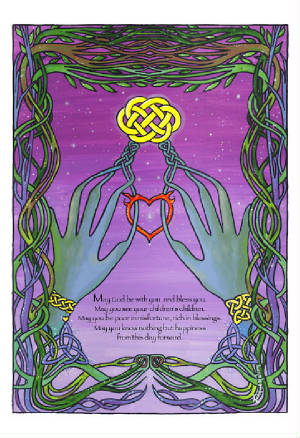 May God be with you and bless you.
May you see your children's children.
May you be poor in misfortune, rich in blessings.
May you know nothing but happiness
From this day forward.





lucky Celtic Cat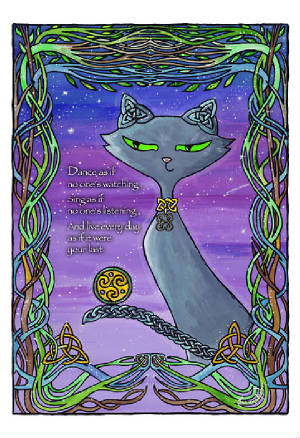 Dance as if no one's watching,

Sing as if no one's listening,

And live every day as if it were your last.